Shop layout is all about making the best use of space. Place your machines so that you have adequate "safe space" that you need to work around them. The "buffer area" beyond that is the amount of room you need to run large stock though a given machine, keeping in mind that buffer areas can overlap between machines. If you want to get more organized, buy some 1/4-inch squared paper, make scale models of each machine including the safe space around each, and place them on your model shop layout. Remember that buffer areas need to be long enough to put an 8' sheet through a table saw, or a 6' plank through your planer, for instance. I raised my planer, so that I can use the area above my router table to pass long planks through the planer – all it takes is some modelling, and a little shuffling, and you will find the layout that works for you. Each space will have chal­lenges; I had the area under the stairs that was wasted space, so I installed the dust collector there.
A layout square, or combination square, comes in 6" and 12" sizes. Most woodworkers use the 6" model, simply because it's easiest to carry around. Also, most of the stock you'll use will be no bigger than 6" wide, so 12" is overkill. The layout square is a triangle that you can use to mark square cuts on stock. Once you measure the length of the cut, you line up the layout square with the edge of the board. The short side will give you a straight, square cut across the end grain. You can also measure off angles with the layout square. This helps when you're trying to measure for a bevel on a table saw, or marking a cut for a miter saw. You can even use your layout square to determine an existing angle. Just be sure to buy one made of metal. The plastic ones are not only fragile, but they also can warp, making them pretty useless.
*any* glass made by the float glass process will have the same level of flatness (>95% of today's colorless glass). However, thicker is better and I would see 5mm as the absolute minimum. When glass slabs get bigger/heavier their shards pose a real risk in case they crack. Therefore, 5 or 8mm tempered glass is what you should be looking for. If you can't find tempered glass, cover the back with UV-stabilized (all weather) tape: this will hold the shards together and you don't get any exposed edges.
Matthias Wandel loves himself some precision engineering.  His craftsmanship is great, but he's more a Da Vince for his contraptions.  He tends to build his own tools, and he's very much a function over form guy.  There's geekery aplenty with maths, physics and all sorts of CAD wackiness - feast your eyes on the marble machines!  All seemingly done on a shoestring budget.  Genius is the word for Matthias.
Not many YouTube woodworking channels are run by guys who also happen to have PhD's in medicinal chemistry, but this one is. Brian Grella's channel offers a mix between more atmospheric videos that aren't heavy on explanations (as the one shown above), and ones that are firmly in how-to territory, like this one for making a beautiful wooden bowl using nothing but a router and a drill press (no lathe required):

About Youtuber This channel features work done by Marsh Wildman of Wildman Technology & Fabrication. I'm a maker/artisan/technologist specializing in bringing the dreams of others to reality. If you can convey your concept to me, I can build it for you! We reclaim and upcycle when possible. Wood working projects. Plasma cutting and welding. Machine shop services, PROTOTYPING and setting up production lines.
About Youtuber I do woodworking projects, pallet projects, tool reviews, DIY projects and quick tips. A goal of mine (As a woodworker) is to build custom/ fine furniture. I also want to help & inspire others. The woodworking/DIY community is great!. I've learned quite a bit from other woodworkers and hope that others will learn from me too or at least get inspired to build something.
Roy Underhill is a gentleman woodworker.  Nothing electrical for him, he works with hand tools only, and it's a delight to listen to and watch him work.  He's pre-Youtube and so it's a bit of a hunt to find his videos but you'll be rewarded with real charm that makes you want to grab an axe, fell a neighbours tree and hone it into a bench.  Or he just makes you thankful for plywood and routers.
It's funny how some interests (or trades) got onto YouTube very early.  Woodworking has been popular on there since the video-sharing behemoth got started.  I suspect this is because the US has a strong tradition of TV shows about woodworking - two great examples being Norm Abram's New Yankee Workshop and Roy Underhill's Woodwright Shop.  With a plethora of channels available on cable, and a bigger population, broadcasters were able to air more niche, and thus detailed shows.   Over in the UK we had four channels, and so if something wasn't going to appeal to at least 5% of the population (or it was cultural) then it didn't stand a chance.  
I cannot think of a project that the orbital sander was not used. Whether painting, staining, or just applying a clear finish, you will want to sand to some level to smooth out the wood. Even when using barn-wood or reclaimed wood, I often at least sand the edges to get rid of sharp edges and revel some of the underlying fresh wood. I usually have about 4 or 5 different grit sandpaper on hand for my orbital sander, here is my favorite brand.
Some might expect to see a cordless drill on this list, but when we're talking about basic power woodworking tools, a corded drill is more versatile and powerful. Sure, the cordless is, well, cordless, which makes it more portable, but corded drills are less expensive and can do more than a cordless drill. There are some options to consider when choosing a corded power drill, such as whether you want a 3/8-inch or 1/2-inch chuck, keyed or keyless chuck, straight drill or hammer drill, and so on. Learn all about these options (along with some suggestions on what to look for when shopping) in this article on corded power drills.
I set an initial budget of $10,000 to build the shop – everything from studs and drywall to hand tools and machinery. The final number was over by $1,000, but I'm still very happy with the result. The shop is now my haven, with a good sound sys­tem and good lighting. Every time I go back into the shop, it is exactly the way I left it, because it is my shop!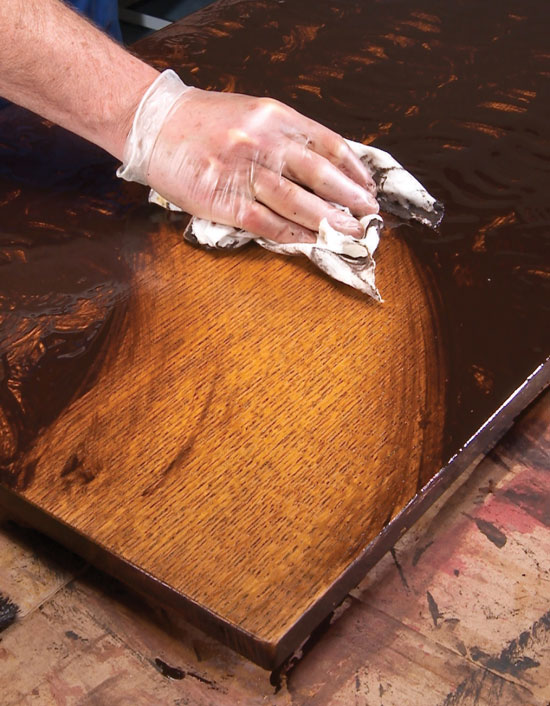 How would you like to look over the shoulder of a master builder inside his workshop to see how he does it? Not everybody wants a teacher walking them through their methods and reasons—they just want to see how a master working at his craft. Jimmy DiResta has been doing woodworking projects for over 40 years. He has a YouTube channel without any of the chatting you find on most other channels. Watching his videos, which are released bimonthly, you will only hear the sounds of the tools and not the sound of his voice.
Teak is an excellent choice, the "crème de la crème", for fine outdoor furniture. Teak is highly weather-resistant by nature, which means that it does not have to be weatherproofed when used outdoors – although it often is finished and stained for aesthetic purposes. Teak is one of the most expensive exotic hardwoods there are, but it will look absolutely beautiful and maintain its integrity over time.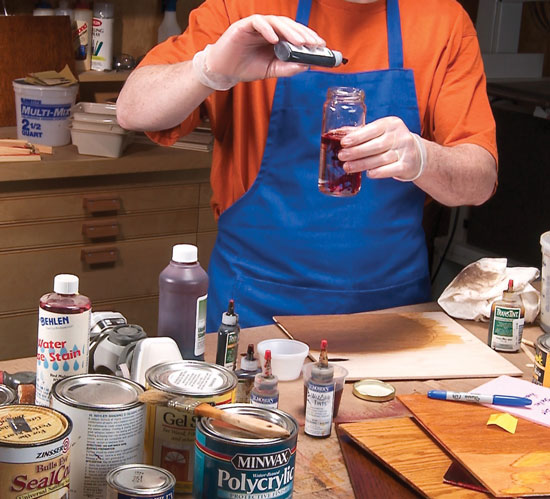 About Youtuber Here you will find everything from money saving tips, woodworking projects, jigs and completely wild contraptions. I have been building and designing since I was old enough to swing a hammer. With a mind for out of the box thinking and an unusual mix of artfull design and engineering interest, you never know whats going to happen next.
But until then, I've been thinking of other ways to use my hands and create things.  (Even though many of our saws and tools have been stolen.) But I'm feeling a little antsy to make some quick projects, because creating makes me extremely happy…..so we're calling this surge in me to create something simple, THERAPY.  In fact, I need to call up a few friends and have them make some with me because friends and creating is a favorite combo of mine!  (Any out of town-ers want to fly in?! ;) )